European Projects 2021-2023
Rethinking and reinforcing language learning at school
through theatrical activities in the classroom?
This is "Let's Act Multilingual !"'s network concrete objective , an ERASMUS+ project with actors and teachers from all over Europe: France, Germany, Spain and Serbia.
Partners
Project partners are schools, highschools, universities, artistic or pedagogic organisations écoles, lycées, universités, et des organisations artistiques ou éducatives. BAZAART, Instant Mix Theatre Lab Compagnie, LaJoven, Théâtre du Bout du Monde as well as IES Ramiro de Maeztu, Gimnazija Jovan Jovanovic Zmaj schools, and Lycée Juliot-Curie.  
Our aim
The aim of our project is to rethink and reinforce the teaching of languages in schools through artistic practice, especially theatrical practice, and to give visibility and value to linguistic and cultural diversity in both schools and the extra-curricular field through multilingual creative practice, thus giving schools an active role in creating caring spaces conducive to intercultural dialogue, and fostering better understanding between communities.
Our Project for 2021-2023
The project will be carried out over a period two academic years by beneficiary partners from Germany, Spain, France and Serbia.
The first year will be mainly devoted to formalizing methods and sharing approaches between teachers and trainers, as well as designing a pilot project. The second year will be dedicated to implementing the pilot project, which will culminate in a multilingual show.
Languages

The languages mobilized in the project are the European languages taught by the consortium's trainers, the non-European languages also taught in these organizations (mainly Arabic), and the European and non-European languages spoken by the communities living in the environment of these organizations (Arabic dialects, Amazigh, Maltese, Roma, Turkish, etc.).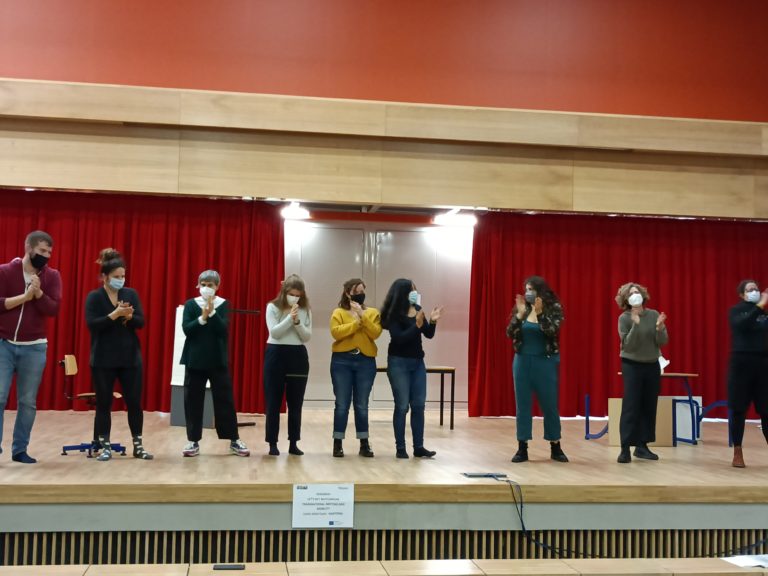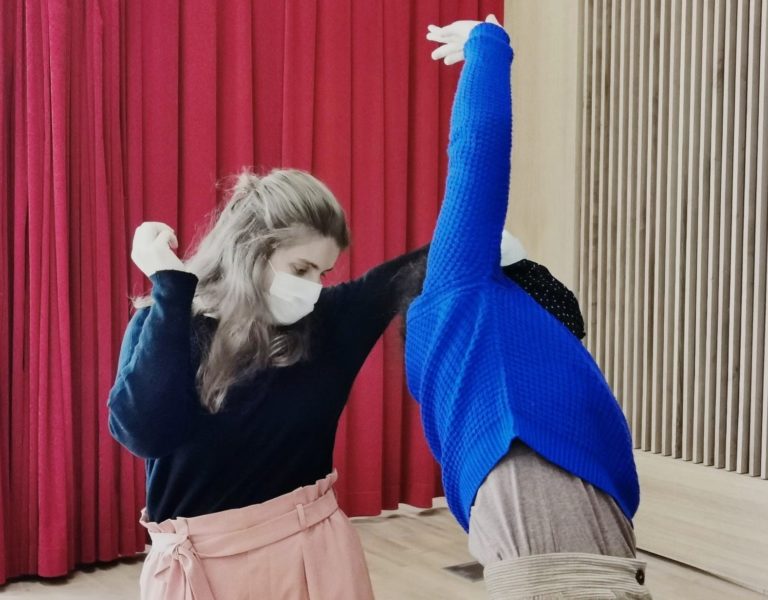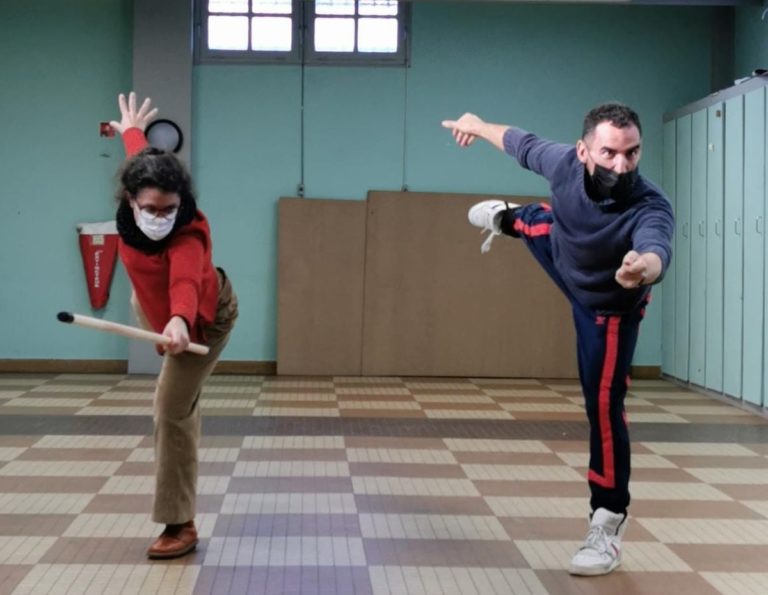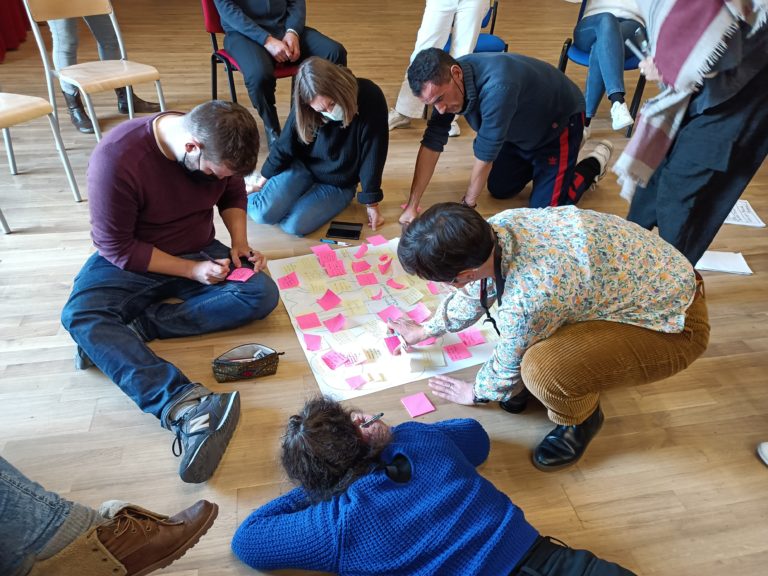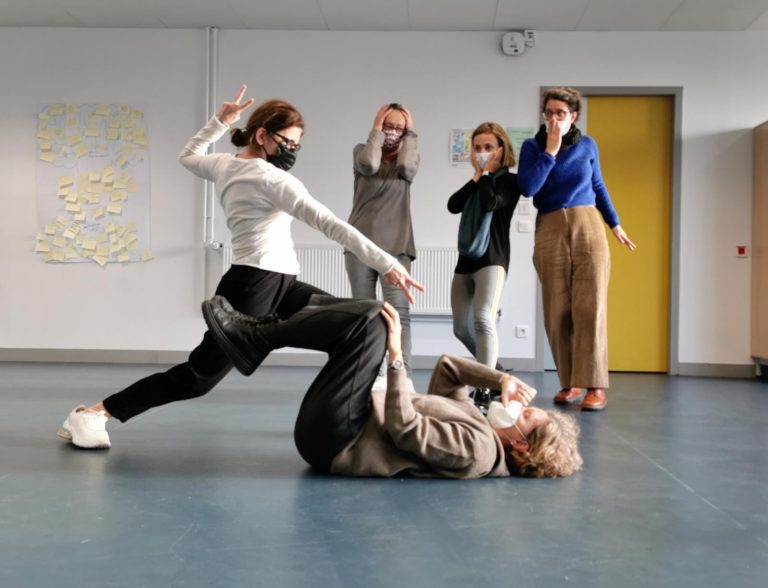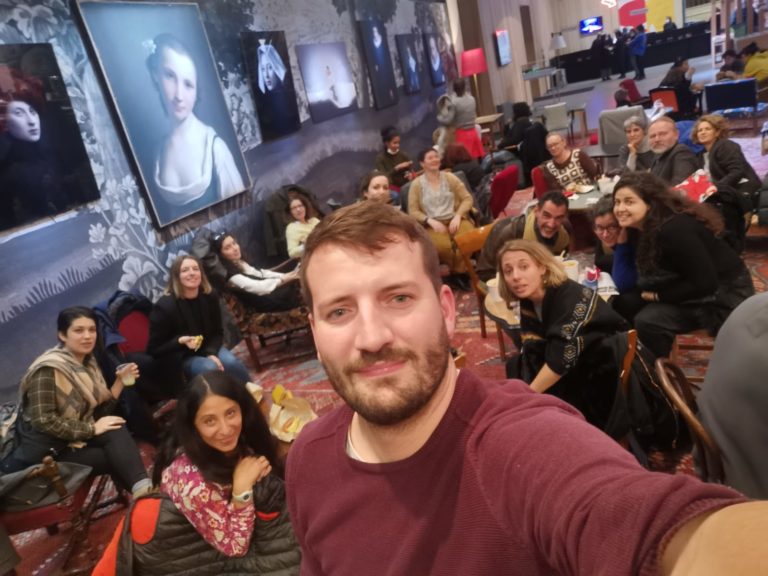 Nanterre, from November 8th to 13th, 2021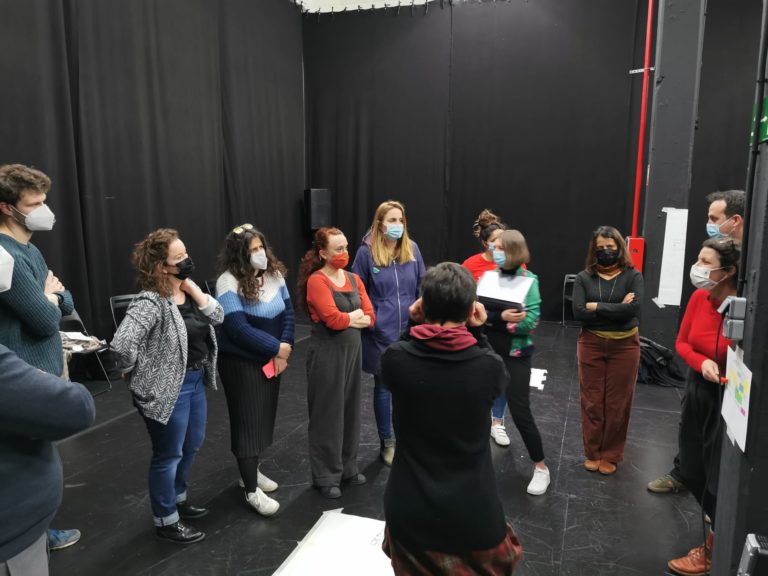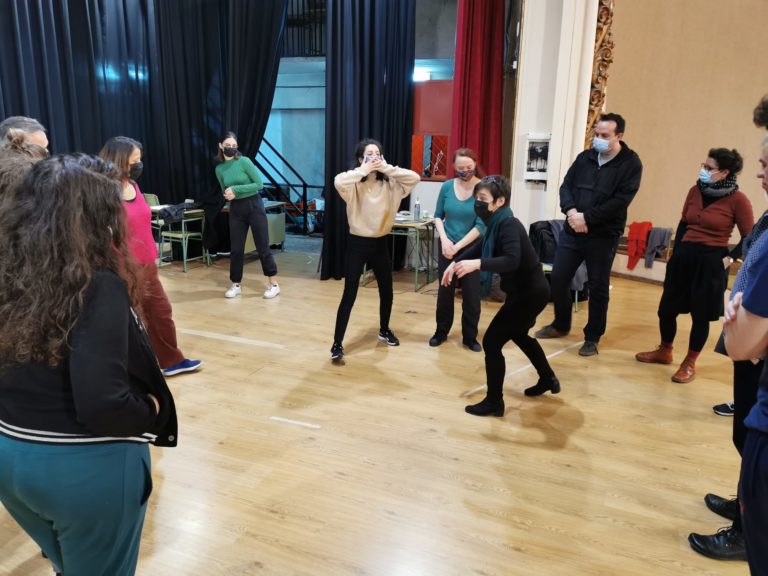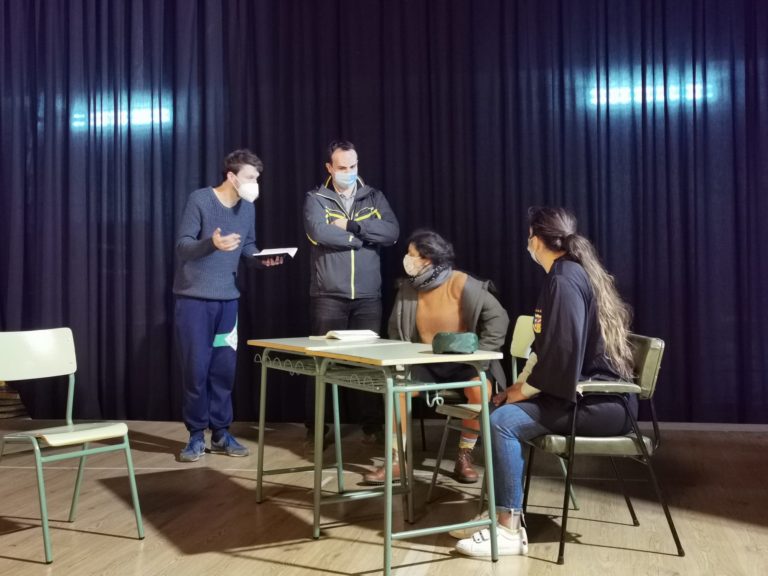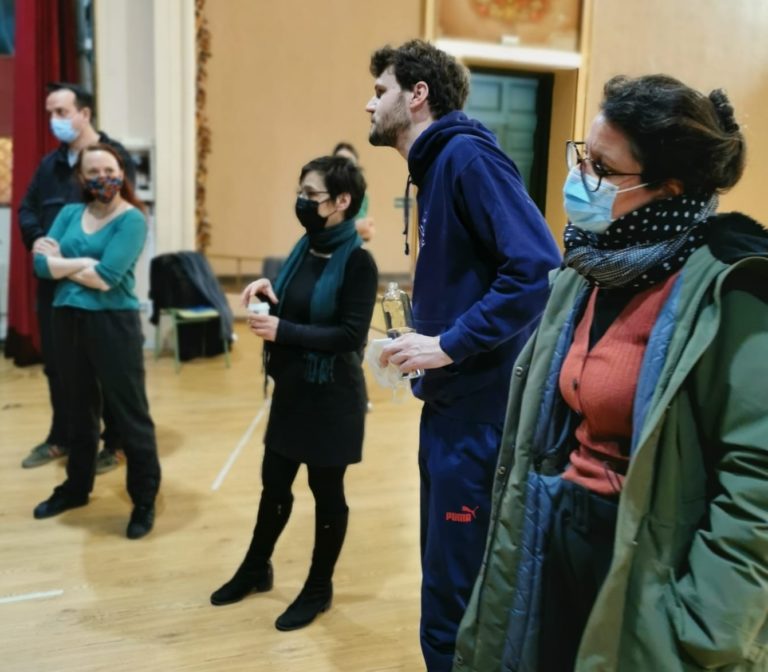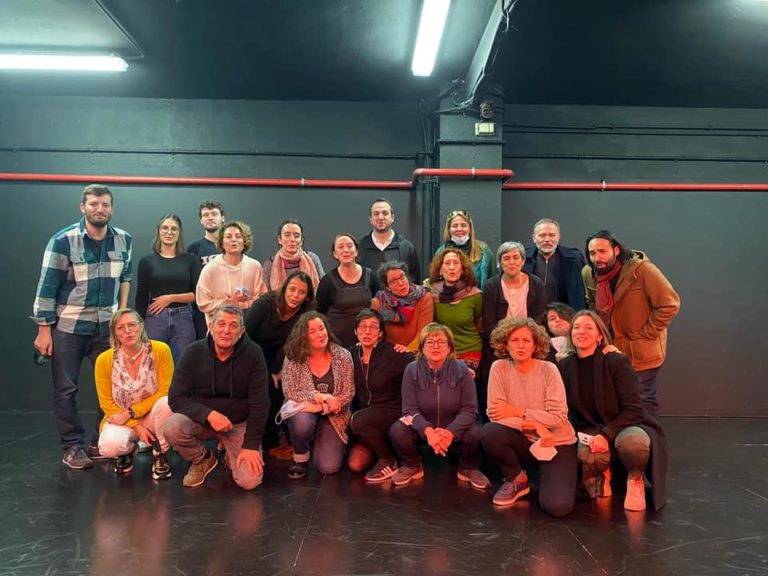 Madrid, from February 14th to 20th, 2022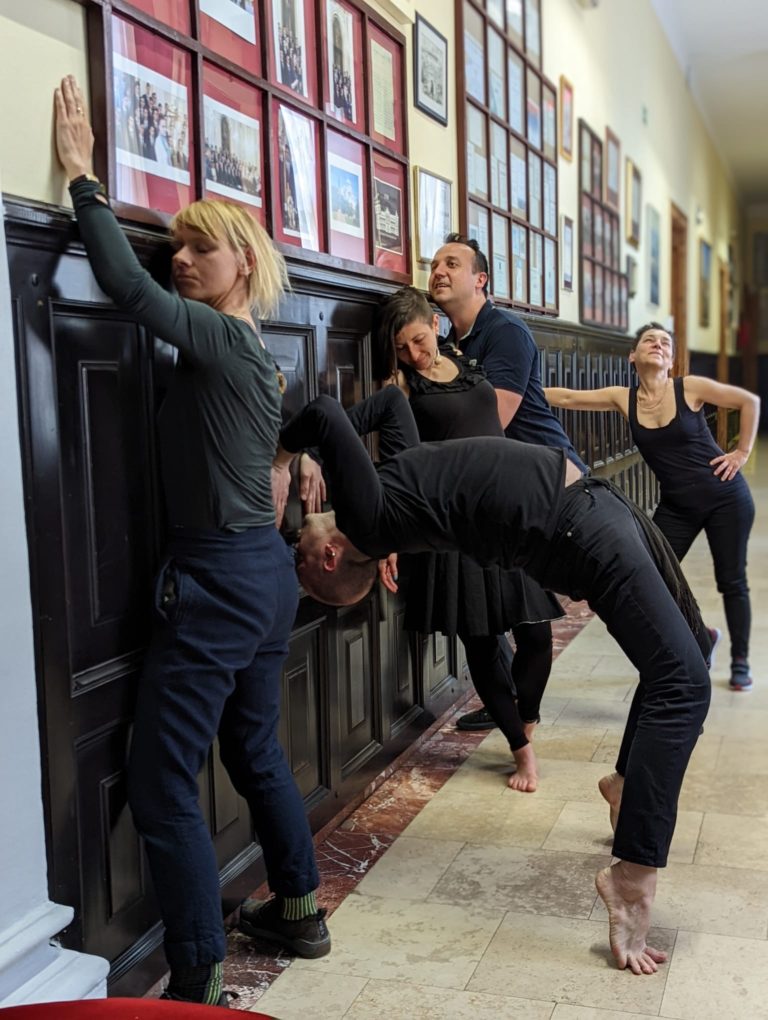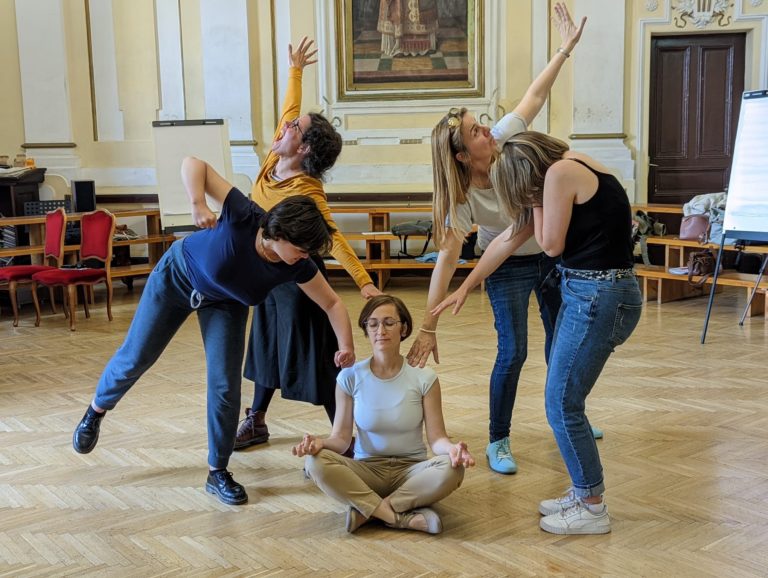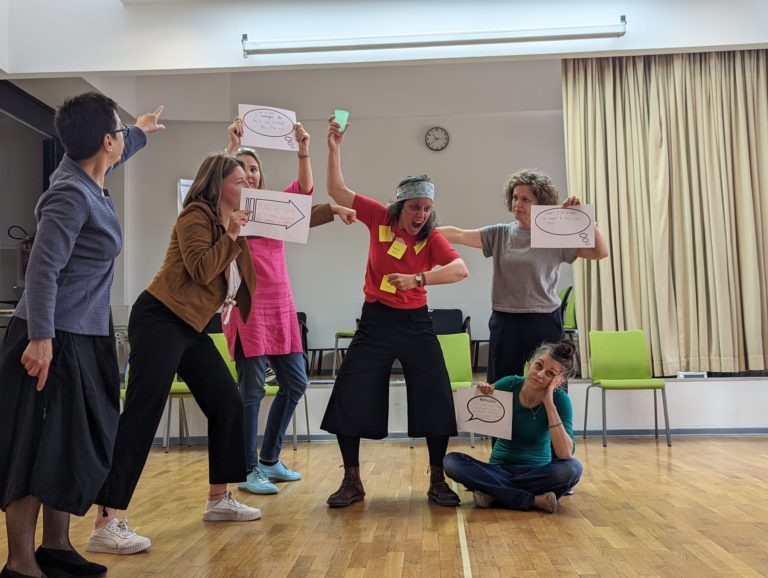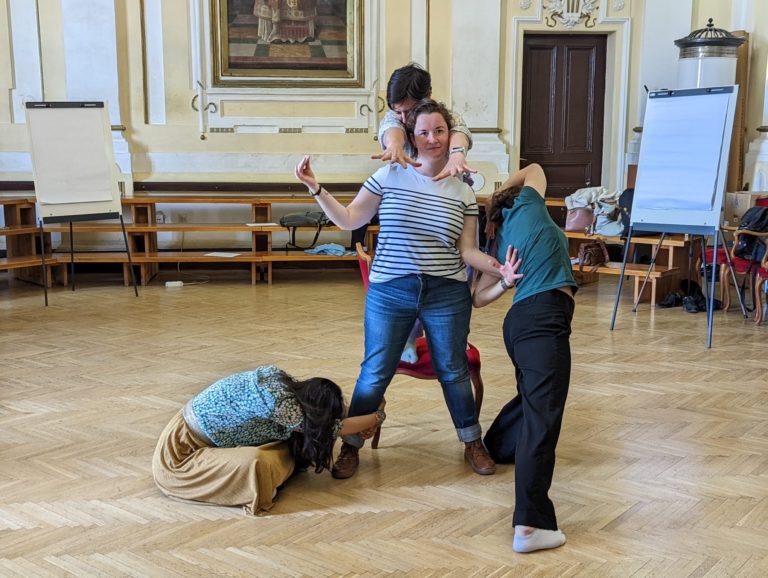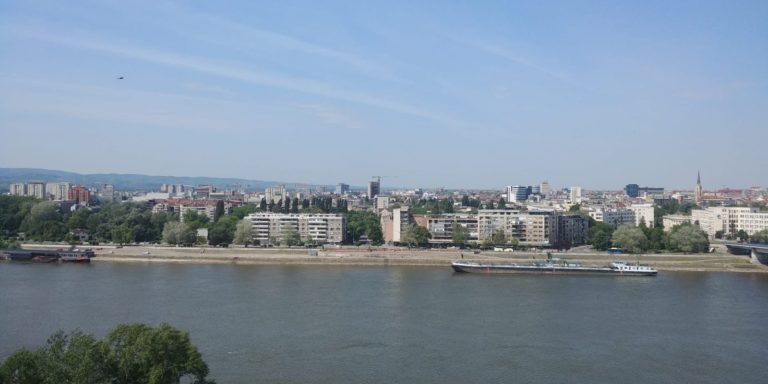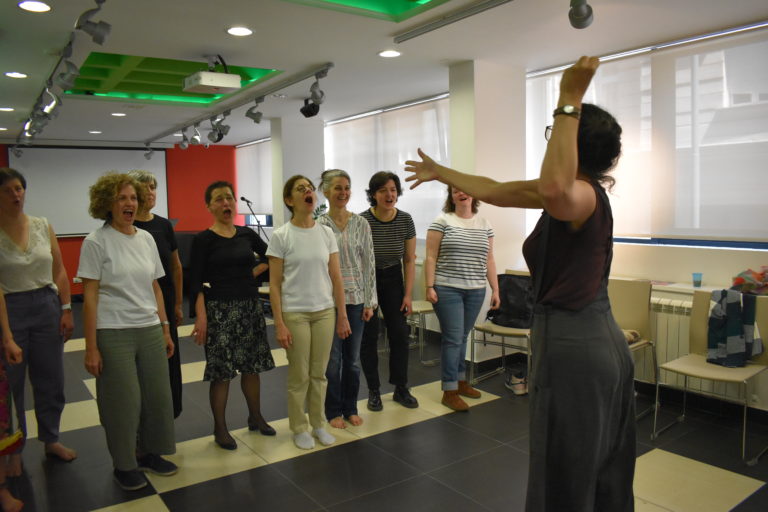 Belgrade and Novi Sad, from May 5th to12th, 2022

Our objectives:
* Focus on proximity: how can we use theater to solve concrete social and environmental problems in our neighborhood?

* Develop creative local responses to a global crisis: environmental, social and health.


* Help promote intercultural understanding and diversity among our target groups (social and cultural professionals) and their audiences.
* Encourage citizens to participate by creating links that improve the quality of life for all.
* Share practices between educators, both within our partnership (our teams, our volunteers) and outside (educators, facilitators, professionals, amateurs and volunteers working with individuals and groups). 
* Encourage and motivate participants to develop projects at the local level at the intersection of theater, local development and civic engagement.
Our ambition:
To create a European laboratory for mixed practices between performing artists, social workers, educators and committed citizens. Together, let's think and develop inclusive, convivial and conscious cooperations. 
Our activities:
In the "Transitions en scène" project, we share local and professional experiences with our European partners, and reflect on the pedagogical methods we develop.
Our partners:

EFTI (European Film and Theater Institute) (BE)
EFTI is a research, teaching and production center, which was founded in September 2017 by producers, researchers, teachers, actors and directors united by the same idea. The aim was to create research and teaching modules with an international dimension for theater and film, musical theater and opera, and to produce innovative theatrical works.
EFTI was founded by a group of internationally renowned artists who had emigrated from Uzbekistan to Belgium in the 1990s. Back in Uzbekistan, they became famous for their avant-garde performances, the Saraton street theater festival in Tashkent, and in the dry bed of the Aral Sea. The most important part of their action theater was dedicated to the Aral Sea, with the support and participation of Emma Tompson, Erland Josephson and Annie Girardot.
EFTI's courses and modules attract between 200 and 300 students a year. EFTI is an active player in the field of interdisciplinary research and has developed a complete structure of experimental and multidisciplinary modular components. EFTI has also developed a multilingual teaching methodology, "BRISER LES MURS" (break the walls), designed especially for countries with several state languages, such as Belgium, Luxembourg, Canada, Cyprus, etc… EFTI is the creator of the Théâtre de la science (Theater of Science), a venue for meetings between personalities from the worlds of culture and science: forums, interviews, special guest presentations, production of theater shows and films on science, series of debates and readings on theater and society, with the screening of the documentary film "Larmes sèches. La légende de la mer d'Aral", narrated by Emma Thompson.
Anazitites Theatrou
Anazitites Theatrou is a non-profit organization that has been operating since 2011 and is located in Thessaloniki, Greece's second largest city, with a million inhabitants and a long history at the crossroads of cultural and people movements. Anazitites Theatrou is essentially a platform for self-managed socio-cultural initiatives. It's a vision, an idea, a place of culture, a refuge or, better still, a home for theater, music, visual arts, dance, cinema, literature and all forms of creative expression. But above all, it's a space where people can still dream, imagine and create together. The aim is to help creators, amateurs and visionaries, to nurture cultural collaborations, to build bridges of mobility and support learning for people of all ages and backgrounds, and to promote contemporary culture. It provides a space that is open and accessible to all without prejudice, in a building that is considered one of the most important of Greece's industrial heritage, the old FIX brewery. It is a cultural space that hosts events and activities covering the whole spectrum of the arts, from theater, dance, music and film to visual arts, digital and hybrid arts and the written word. It provides a showcase for contemporary cultural expression, supports artists from all over the world, cultivates international collaborations, explores the boundaries between science, art and society, and promotes lifelong education for all generations.
The aim of this organization is to help give the living arts a central place in education (formal and non-formal) and to develop innovative approaches and techniques for theater as an art form and educational tool. The organization places a strong emphasis on the development of educational and cultural projects promoting social and creative entrepreneurship, and networking between organizations to exchange experiences and increase their potential.
It is a not-for-profit arts and culture community seeking to enhance and promote artistic expression, as well as opportunities to protect education, inclusion, anti-oppression, non-violence, well-being and peace, while cultivating this community around its lifestyle. It is structured to involve three wider communities: the creative public, local artists and international artists. To achieve this, a dynamic community of people, personalities, nationalities, ages, educational levels and orientations has been formed.
Mille & une Scènes
"Mille et une Scènes" is an association under the French law of 1901, whose aim is to bring together artists, from here and elsewhere, around the language of theatre, the mirror of our traditions, our memories, our languages, our dreams…
"Mille et une Scènes" creates, produces and distributes professional and amateur shows for all audiences.
The artists of "Mille et une Scènes" use the language of theatre as a pedagogical tool to run multidisciplinary theater workshops, bilingual theater workshops, multilingual courses, international courses, professional training and individual coaching.
Irène Golovine, the association's main contributor, has been performing and directing professional shows for 20 years. Awarded a business creation prize in 2003, she continues her work by offering bilingual English/French workshops and training courses.
Her twenty years' experience in teaching, directing and performing have inspired her to create an online training method, ToBeLinguism.
Voices and languages, to serve the essential needs of bilingualism: tolerance and attention to others.